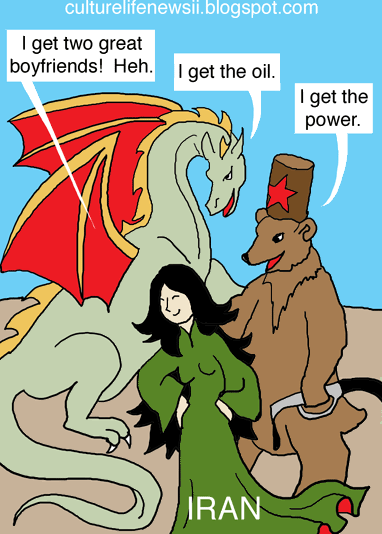 Elaine Meinel Supkis
I accurately predicted what China and Russia would do at the UN concerning Iran getting nuclear technology. The New World Order is most interesting since it now is absolutely clear that the Russian/Chinese Axis is extremely powerful. Neither nation is in hock to their potential rivals. Unlike America!
Russia, backed by China, blocked agreement on Monday on a U.N. Security Council statement aimed at quashing Iran's nuclear ambitions despite a ministerial meeting on Tehran's atomic programs, diplomats said.

Senior foreign affairs officials from Germany and the five veto-holding Security Council members -- the United States, Britain, France, Russia and China -- met for more than four hours to exchange information on how to handle Iran.

Hahaha. Here is an even earlier cartoon on the same topic: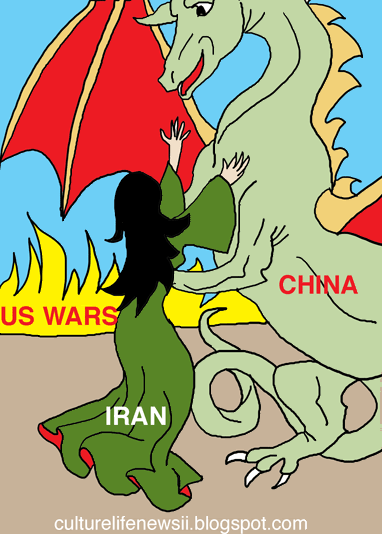 Our little war with Iran is dead in the water. If Bush and America dreams of still attacking this will start WWIII. No ifs ands or buts. This reckless disregard of geopolitical reality is going to be utterly deadly. I know someone in the State Department reads my blog, I have proof (they chatted with me). Well, send this blog to the White House. Or that fool, Condi, who pretends to be a Russian expert.
Gads. Tovariichi! Nyet problemi!