By Elaine Meinel Supkis
Once again, America turns to nuclear energy, seeking some way of having infinite energy. Just like in personal life, endless consumption of anything ends up destroying everything in its path. Even if there were no limits possible, we would have to have them in order to preserve our own lives, for no universe is infinite.
last month, Congress voted $50 million for the Energy Department to explore a new kind of reprocessing, one that would reuse a much larger fraction of the waste.

The idea is extremely ambitious. It would require perfecting not only a new method of reprocessing, but also a new class of reactors to burn the salvaged material. Still, proponents said it would have two great advantages: It would mean that Yucca Mountain would be big enough to accommodate the waste that could not be recycled. And it would make Yucca easier to open, because the material still to be buried would generate less heat in the centuries to come.

"Reprocessing, or processing spent fuel before it's put in the repository, is a very good way to buy time," said Roger W. Gale, a former Energy Department official who is now an electricity consultant. "It's a fail-safe in case we continue to have problems with Yucca Mountain."
There are several things here. One is, if we try to have maximum nuclear energy, this means building a huge number of plants over and over again since they degrade in less than 50 years and once you build one, unbuilding it becomes horrifically expensive both in the wallet and in nature. The waste doesn't degrade safely for many thousands of years.
Any open-ended system that grinds out eon-spanning waste products isn't a good system on a singular planet. Namely, we have only one earth.
The heat is not a problem in the first few decades, when a repository could be left open for ventilation. The harder time is the next 1,500 years, when heat would be given off by longer-lived radioactive materials, mostly a category called actinides, and also the isotopes that are created as those actinides go through radioactive decay.
You just know we will dump everything in one spot, over and over. And this will build up and since this is an unstable system that grows hotter, not cooler, internally, if we add more and more we will make something that resides deep inside the nearest star to us: a star core.
These things are dangerous, you know. What if it works with the earth's mantle and heats up and causes a rupture in the earth's crust, it being much heavier than mere rocks and soil? Since we know our earth isn't stable, putting this stuff nearly anywhere is asking for trouble. There are so many variables to consider, it just isn't a good option. The main one is, people, being gluttons, will want maximum power no matter what the consequences, just like today. And the NIMBY mentality will be fully operational, too. So whereever this stuff gets stuck away and always, it will be on Indian reservations, you just know it will, will have to bear the entire load generated.
The salvaged materials include uranium 235, the isotope used in bombs, which splits easily, and uranium 238, which makes up more than 99 percent of uranium in nature but is harder to split.

One use of uranium 238 in a reactor is as a "fertile" material that can absorb stray neutrons and become plutonium 239, which can be used in reactors and bombs.

But existing reactors split the uranium using "thermal" neutrons. The new ones would use "fast" neutrons, which travel thousands of times as fast.
I don't think humans are psychologically or emotionally capable of handling something this dangerous. Our track record, frankly, stinks.
The sane thing to do is pretty much what the same thing dealing with our budget problems, our red ink, our trade deficit. Raise prices on the flood of goods pouring into this country. Use the tariff to fund a fast moving solar energy individual home array system for everyone. The solar panels will be manufactured here in America so there will be lots of jobs available, making and installing these systems.
We don't want huge solar arrays far away from homes for several reasons. One: as electricity is transmitted from place to place, it loses power. For example, you can't run a narrow gage wire a long distance. There will be little feed at the terminus. The wire running up my mountain to the house is a cable as big as the ones running down the streets. We loose energy all over the place with the present grid system. Also, disruptions can spread across half a continent when there is no localized energy.
Solar arrays on roofs won't blow up and render the surrounding county unihabitable. Nor is it a useful terrorist target. Being diffuse, it means attacks on one part of the system won't cascade the entire system into crashing. So this makes sense on many levels.
Except for the tendency to be an energy glutton.
There is no satiating this desire. Most of us are only two generations away from primative energy use. Us upperclass people who have had electricity since 1900 are, in my case, a whole THREE generations away from primative energy use! That isn't very many, is it? The present set-up is temporary. Figuring out how to fix it is urgent and it doesn't involve many deals with the devil. There are sane ways of doing things!
Putin Plays Judo With Europe: The Ukrainian/Gasprom Battle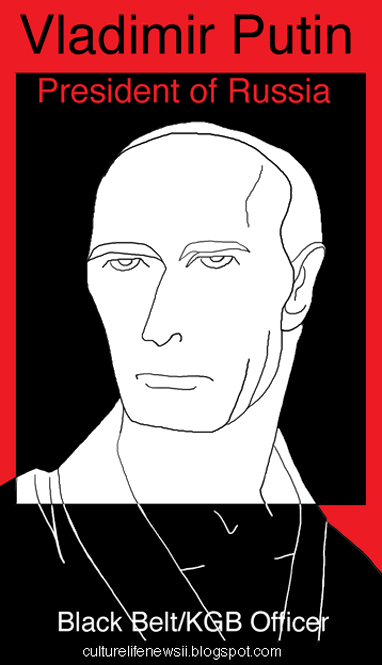 By Elaine Meinel Supkis
Russia is led by a ruthless, brilliant man while America is run by a dithering idiot. This week, Russia was emboldened enough to play hardball with former Soviet states. All he had to do was squeeze the gas pipelines going to through the Ukraine. All of Europe shuddered.
Ukraine conceded today that it had withdrawn natural gas from its pipeline system that Russia said was intended for export to Europe, but it asserted that it had a contractual right to the fuel under an agreement with the Central Asian nation of Turkmenistan.

Both Russia and Turkmenistan export natural gas to Ukraine, but the flow of fuel from Central Asia passes through Russian pipelines before it reaches the Ukrainian border.

A dispute over pricing and transit fees between Russia and Ukraine, which led to a brief disruption in gas supplies, has set off alarm bells in Western Europe at the peak of the winter heating season. Europe imports about a quarter of its natural gas from Russia, most of it passing over pipelines on Ukraine's territory.
You ain't whistling Dixie! Gads.
Alarm? How about hysterical fear? Russia just purchased the former Prime Minister of Germany. No sooner than he left office, he ran off to Russia to offer his services. Makes one wonder. Hmmm. The New World Order gets to be organized by the most diligent, hard working people and this means the Chinese, of course.
It is amusing, watching this drama unfold.
Meanwhile, the political fallout from Russia's brief gas embargo on Ukraine escalated in Europe and the United States. Austria and other Central and Eastern European countries agreed to seek to diversify their supplies away from Russia. In Washington, the State Department spokesman criticized Russia's use of energy as a foreign policy tool. The shutoff in Ukraine came three months before a parliamentary election here.
Hahahaha! Hahahaha. What can one say? How on earth is Europe going to get other sources of gas? From Uzbekistan?
Enron?
And this is what the Hubbert Oil Peak is all about. Any country with a big military, nuclear bombs and intercontinental missiles which just allied itself with another, even bigger military, population, industrial giant with nuclear bombs and intercontinental missiles and if one of them has lots of gas and oil and the other a billion pissed off people, guess what?
Everyone else better duck. Down low.
I love reading the really boring Chinese diplomatic announcements. They are a goldmine of information and if one wishes to detect the various stones being set down on the International Go Board, this is where one looks, at the lovely work of the very intelligent, devious Chinese diplomatic hordes.
This week's little prize is this: From China.org:
China and Russia held talks in Beijing Thursday on issues related to holding large-scale cultural activities in the coming two years, a move to strengthen bilateral strategic partnership.

The Russia Year in China scheduled for 2006 and the China Year in Russia for 2007 were declared in a joint statement during Russian President Vladimir Putin's visit to China last year.

The two goodwill programs will cover a wide spectrum of areas including culture, education, economy, political systems and traditional customs.

The China-Russia talks on the goodwill programs were co-chaired by Chinese state councilors Tang Jiaxuan and Chen Zhili and visiting Russian First Deputy Prime Minister Dmitri Medvedev, who is also president of the organizing committee of the Russia Year in China.
Europe wants to side with Ukraine in defying Russia, denying Russia access to the Black Sea ports? Want to station troops in all the former Soviet States?
Well, China will definitely love to get all that gas and oil. So if Europe doesn't want it, they can poke Russia in the eye and have the energy gluttons in all the earth give them gas. Wait, didn't Europe ship the USA gluttons gas this fall thanks to Mother Nature rapping us on the noggin?
Putin's punching Europe and America in the nose is quite popular just like Hu and Wen slugging it out with Japanese war criminal worshippers. From the BBC:
One sign of what Russians make of it comes from the BBC Russian Service website which is full of hostile comments about Ukraine.

This for example: "For Ukraine the price of $230 is payment for its 'democratic choice'. Why should Russia pay for that choice? You want to join the West? You want to join Nato? Go ahead!!!... If you change course, the price will change. That's normal. That's how all your Western friends behave. So stop crying and howling... At the end of the day the Ukrainian people always has a choice - the West, where no-one is waiting for you, or with us."

Or this with reference to Russian claims that Ukraine has diverted gas meant for Western Europe: "A thief should go to jail. If [Belarusian President Alexander] Lukashenko stole gas from Europe, then the EU would not remain silent about the fact that its gas was being stolen."
As energy supplies tighten, nationalism is on the rise. In Nigeria, attacks on the oil lines happen frequently now and instead of increasing nationalist attitudes, the rulers there are cleaving to the foreign powers sucking up all the natural resources and leaving a corpse behind.
But Russia has different plans. Now that they are no longer on the economic ropes, they are beginning to flex some muscle. No longer the sick man of Europe, they are holding the true future in their hands: controlling the supply of in ground resources.
Just like Schroeder of Germany, it seems Americans working on international trade are considering working for Putin, too. From MSNBC

Russian President Vladimir Putin has offered former Commerce Secretary Donald Evans, a close friend of President Bush, a top job at Russian state oil company OAO Rosneft.

A person familiar with the details of a recent trip Evans made to Russia said the offer came at a meeting Evans had with Putin last week at the Kremlin. This person spoke only on condition of anonymity because no public announcement has been made.
Bet it won't happen now that some shocked interpeter blew the whistle. I bet the White House will find out who this person is and well, spy on them, of course.
Putin is a huge judo fan. He said, "This is my basic life philosophy." I have done judo. It means taking the ki, the energy, of one's opponent and by curving the arc of attack, one can easily and without much strain, indeed, meditatively, toss the opposing party overhead and flat onto the ground. Bush doesn't need anyone to toss him to the ground, he falls down all the time all by his lonesome. It is amazing he can even walk at this point! Knowing this, why do the spooks and spies and agents and all the foolish idiots surrounding Bush, how can they stand it? They must have at least one person in all the CIA or NSA or State Department who knows what judo is and can see we are being thrown down on the mat, the more we throw punches, the more we belly flop.
We lost Russia.
We lost China.
We got Japan who is draining us dry of all factories and locking us in eternal debts we can't discharge. And Japan is itsy bitsy and can't fight a war since the people have stopped producing excess sons, and we lost half the planet, two of the few nations that can send humans into space, nuclear rivals we should never had let become best buddies, all because we have a drunken sot trying to wrestle with a KGB judo champion.
Even the movies couldn't make Bush into an Inspector Gadget, winning by being an oaf.
Another Hubbert's Oil Peak Event: Kuwait's Biggest Oil Field Is Failing

By Elaine Meinel Supkis
Kuwait admits biggest oil field's output is dropping. This is yet another indication of the Hubbert Oil Peak. Now they lie about how rapidly it is falling. Remember, Gulf War I began because they slant drilled into Iraqi oil fields to mask the decline.
From the Kuwait Timescourtesy of the Peak Oil.net people:
It was an incredible revelation last week that the second largest oil field in the world is exhausted and past its peak output. Yet that is what the Kuwait Oil Company revealed about its Burgan field. The peak output of the Burgan oil field will now be around 1.7 million barrels per day, and not the two million barrels per day forecast for the rest of the field's 30 to 40 years of life, Chairman Farouk Al-Zanki told Bloomberg. He said that engineers had tried to maintain 1.9 million barrels per day but that 1.7 million is the optimum rate. Kuwait will now spend some $3 million a year for the next year to boost output and exports from other fields.

However, it is surely a landmark moment when the world's second largest oil field begins to run dry. For Burgan has been pumping oil for almost 60 years and accounts for more than half of Kuwait's proven oil reserves. This is also not what forecasters are currently assuming.

Last week the International Energy Agency's report said output from the Greater Burgan area will be 1.64 million barrels a day in 2020 and 1.53 million barrels per day in 2030. Is this now a realistic scenario?
They always lie when they can but since they belong to OPEC, they have to show current pumping rates. We have tried to make an end-run around OPEC by invading OPEC countries and then using their votes to get what we want. Unfortunately, the people of Iraq have interfered with this scheme somewhat.
Nearly everyone's head spun when it was announced by American Quisling puppets that Chalibi, the neo-cons' favorite con man, has taken over the Oil Ministry. Obvioiusly, we intend to hang on to this valuable realestate in Iraq no matter how many American or Iraqi dead it takes. Stay the course and all that rot.
When Saddam first snarled about attacking Kuwait years ago, it was because the debts incurred with his crazy war with Iran had risen so high, he couldn't pay for them easily and his buddy in Russia was on the economic ropes thanks to the thankless Afghanistan invasion (ouch, historians will have a field day with the resonances from all this!) so they wanted money from Saddam, pronto.
And oil prices were dropping because OPEC nations were pumping way over their share, driving down prices, so they could have gold bathtubs and French mistresses, etc. Then Kuwait, seeing their oil drop in volume, began "slant drilling" on the border of Iraq, giving Saddam a causus bellus that was stronger than the American excuses for war this time around.
Well, the party is drawing to a close in the smaller OPEC nations! Even as they build bigger palaces and go skiing in the desert in summer, the whole edifice is collapsing just like the pilgrim hotel in Mecca. Russia isn't part of OPEC but is an "observer" who of course is playing the OPEC game better than the originals. They are the "swing state" vis a vis oil production since they do both oil and gas and do so directly with Europe, China and Japan, the three other industrial powerhouses.
Despite a short period of instability, they have reasserted control over the vast lands of the Russian Empire and are slowly re-evolving into a super power, thanks to their budding alliance with China. (We lost the Cold War)
I lost the link but I read yesterday that Iran's Prime Minister was attacked near the city of Zabol which is Sunni territory. Evidently, his driver and bodyguard was killed. This isn't a big news story so I can't vouch for it, just one of the many rumors running around in the Muslim media. We can't trust any media these days, all of them push and pull news to suit them just like the NYT showed yesterday with the toady article burnishing Bush's image followed immediately by the outraged reporter demanding the real story be published.
Getting real news is very tricky stuff. I can easily imagine Sunnis trying to kill the Shi'ite leader of Iran. The murderous forces being unleashed in the Middle East are just getting into gear. As the oil begins to be less and less (ahem, like, right now!) the violence over who gets control of an increasingly valuable resource will skyrocket.
Of course, with the USA in front of the wolf pack, leading the way.
The Japanese Military Is Training To Fight China Using American Forces For 99% of the Battles!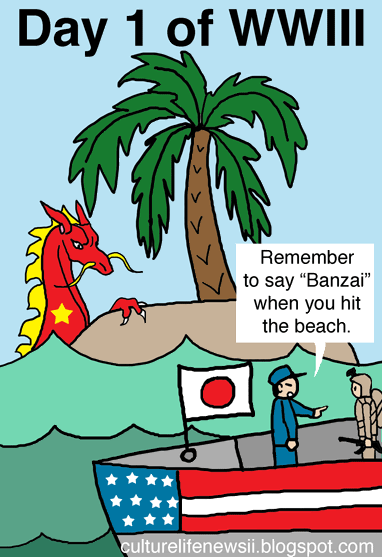 By Elaine Meinel Supkis
Japanese news today is all about how their troops are now training to work (behind) with American troops to repell the Chinese from disputed islands Japan wants for it's growing empire. Banzai, everyone!
Japan's military is stepping up its defence of islands also claimed by China and will propose talks with India on diplomatic and security issues as part of attempts to counter China's growing military might in Asia, a report said Saturday.

The report came days after Japanese Foreign Minister Taro Aso said Beijing poses "a considerable military threat" because it has nuclear weapons and is boosting its military spending. China called the remarks irresponsible and groundless.

According to Japan's largest business newspaper, the Nihon Keizai Shimbun, Japan's Self-Defence Forces will conduct joint exercises with the US Marine Corps in January and develop short-range torpedoes tailored for combat in shallow waters to strengthen its ability to repulse a possible Chinese invasion of the disputed East China Sea islands.

Japan envisions a scenario in which China would invade the islets, called Diaoyu in China and Senkaku in Japan, the newspaper said. About 125 Japanese troops will be sent to San Diego, California, in January for joint exercises with US Marines simulating a landing on an occupied island, the report said. Self-Defence Forces officials could not immediately be reached for comment on the report, but have earlier said the two countries plan joint training by the end of March. The Nihon Keizai also said Japan will propose bilateral talks with India on diplomatic and security issues - and on holding regular visits by their respective defence ministers - in part to discuss ways to curb China's growing influence in Asia.
Curbing China by going to war is real nifty, no?
As I have warned again and again, the Japanese Imperial Forces are latched onto the American military. They will give us all the money we want so long as we spend it on making our military the enforcement arm of the Japanese Emperor. Banzai! Banzai! Banzai!
Isn't this lovely?
The 125 Japanese troops will come in after we do all the fighting and occupy the islands. Whoopee. Iwo Jima in reverse time! There was a fascinating Japanese show on Japanese TV this fall called "Zipang" whereby some Japanese trained by Americans suddenly fall into a time wormhole and end up in WWII and they persuade the Japanese forces to surrender because, "We are going to show you how we will take over America and rule the world!" Gleefully, they do this.
Guess what?
Arg. This will be the first shot of WWIII. Unlike the previews in the Middle East, this is nuclear power in a direct confrontation with two other nuclear powers, Russia and China. Of course, the clever Japanese will try to bribe Russia to stay out an thus, trump China. What will Russia do? Make America stronger? Make China more powerful?
The choices of Vladimir! Indeed, the judo expert chess playing KGB lawyer who admired the Prussian spirit will triangulate something out of all of this but just remember: all great wars start over trivial things and escalate suddenly if historic forces are at work.
And the forces at work here are truly tremendous. WWIII will start in some trivial way and suddenly explode into nuclear exchanges and the majority of the war will happen in less than 24 hrs. The survivors will finish it over the following 10,000 years using spears and arrows.
Nigerians Attack Oil Rigs, Closing Them Down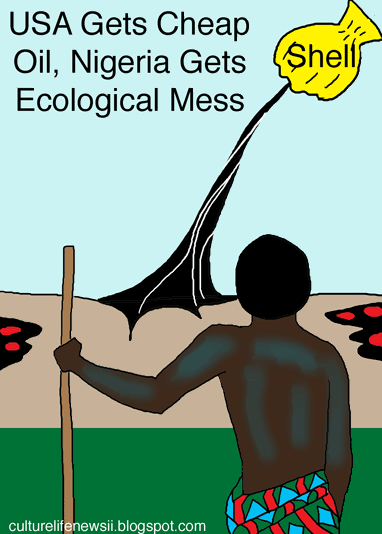 By Elaine Meinel Supkis
Once again, desperate Nigerians attack an offshore oil rig, shutting it down. It is increasingly dangerous in Nigeria. We just want to pump the place dry leaving destruction in our wake. The Nigerian people object to this plan.
Shell has cut its Nigeria oil output by 20% after a pipeline explosion and the kidnapping of four foreign oil workers.
It is losing 226,000 barrels a day after shutting its EA platform in the southern Delta region and closing the pipeline feeding an export terminal.

Royal Dutch Shell shares fell by 0.9%, or 16p, to £18.35 in morning trading.

The disruption helped push oil prices to new three-month highs on Thursday, but prices have since fallen back, with Brent crude trading at $62.50 a barrel.
Since the sole reason Shell is in Nigeria is to remove as much oil as possible as cheaply as possible so the Shell Oil executives and investors can "capture" as much profit as possible, this means leaving the country degraded, debased and poor. The grinding poverty, the lack of simple infrastructure, the corruption and mendacity of the rulers put in power in Nigeria by the same oil executives, means insurrections and riots will happen.
More and more, the Nigerians are directly attacking the great oil platforms themselves.
Keith Myers, an expert in African oil and gas exploration at Chatham House, told the BBC that Shell is in a difficult position.

"At the end of the day Nigeria has 124 million people and only pumps so much oil and gas.

"The value of that oil is about 80 cents for every Nigerian, so the expectation is much higher than can ever be delivered."
Well, anyone looking at Venezuela can see what happens when a socialist takes over and uses the oil wealth to help the mass of people, building clinics and roads, extending schools and civilized infrastructure! It can be done and should be done but first, the people doing this have to defeat the imperialist oil companies operating under the umbrella of huge military operations like the USA.
We are having the warmest winter on record. It is like late spring outside today. Not normal at all on any level. Brush fires are breaking out again in Oklahoma, too. The pundits yelled that a warm winter means oil will drop in price, drop and drop so why is it at $62+ a barrel? Eh?
Russia's Putin realized making rich megabillionaires via oil profits was bad for Russia and he is rapidly changing that, a la Chavez. Meanwhile, China and India enter into join oil agreements. From Xinhua Net:
According to NDRC, the Indian delegation met with major China players Thursday, including China National Petroleum Corporation (CNPC), China Petrochemical Corporation (SINOPEC), and China National Offshore Oil Corporation (CNOOC).

Aiyar said China and India have agreed to strengthen the exchange of information when bidding for oil resources in a third country in order to realize mutual benefit.
China has been working hard on treaties and joint ventures with the big next door neighbors. Since China's energy use has shot up, this has all be initiated by China. One wonders if China will, like the USA, start trying to overthrow governments or place Chinese stooge dictators over oil pumping countries. Heh.
We got away with doing this for years and years. Now we are into naked invasions. And it isn't working well, is it?
Meanwhile, California is pushing solar energy, setting a great example to the rest of the sunny states: From Yahoo:
Hoping to make California a world leader in solar power, state energy regulators Thursday approved some $3 billion in customer rebates over the next decade to encourage people to install solar panels on their roofs.

The goal is to get Californians to install equipment capable of producing 3,000 megawatts of solar electricity on 1 million homes, businesses and public buildings over the next 10 years. That is enough energy to power about 800,000 homes.

"The California Solar Initiative is the largest solar program in the country, and I hope it will be a model for other states," said Dian Grueneich, a member of the state Public Utility Commission. "The program will be a major source of dependable and environmentally friendly electricity."
Better than a rebate program, how about requiring all homes to have this over the next 20 years with the cost of the program coming out of a utility tax? Then, even poor people will get it eventually.
Heck, we have to have a 100% solar panel on every roof program or else. Not some feeble one or three houses but every house in America. Some panels will produce more efficiently than others but overall, they will boost the energy on the grid significantly and will be there when the price of other fuels shoot up much faster. Better now than later, I say.

Bush And Europe Wants War With Iran But China Doesn't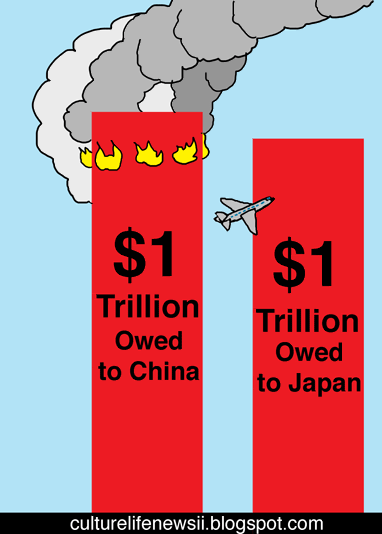 Elaine Meinel Supkis
Bush has dragooned Europe into supporting increasingly violent actions to stop Iran from protecting their own borders from imperialist invasions from Europe and America. His threats to bomb Iran collide with China's growing influence there and with China bidding up the world price of oil because they have a fist full of dollars, a trillion dollars, to bid with and they intend to make this a very expensive auction indeed.
European powers, supported by the United States, rejected Iran's request for more negotiations on the Islamic republic's nuclear program, with Secretary of State Condoleezza Rice saying Wednesday "there's not much to talk about" after Iran resumed atomic activities.

As European countries pushed ahead with efforts to have Iran brought before the U.N. Security Council for its nuclear activities, President Mahmoud Ahmadinejad accused them of trying to deprive Iran of peaceful technology.

"We are asking they step down from their ivory towers and act with a little logic," Ahmadinejad said. "Who are you to deprive us from fulfilling our goals?

"You think you are the lord of the world and everybody should follow you. But that idea is a wrong idea."
Relentlessly, Bush pushes Iran into the role of Evil Empire (tm) but he is missing quite a few necessary elements. One is, Israel got nukes, keeps them hidden, conspires with the USA to keep them hidden but still let the world know, they might have them, and they do this to stop invasions like the one that ran over halpless Iraq, destroying the entire country's ability to exist as a country. Pakistan not only got nukes, far from being punished for it, gets sophistocated weapon systems from the USA which enables them to spend like fiends on military stuff due to money lent by the nearly bankrupt USA, money we get from.....
China
China has partial veto powers over us now. Our rulers think Japan can scrub our money problems by taking on infinite debts but we are seeing the limits of that for no system is infinite. China has very definite plans for the Middle East and one of them is to cage the oil there. From Xinhua net:
Arab countries have become the major source of China's oil imports, the Ministry of Commerce said on Wednesday.

In the first 11 months of 2005, China imported 50.52 million tons of crude oil from Arab countries, accounting for 44 percent of China's total oil imports, the ministry said.

The overall bilateral trade volume between China and Arab countries totaled 46.38 billion U.S. dollars, up 39 percent year on year. China's exports to Arab countries were 21.44 billion dollars, up 36 percent, and imports were 24.94 billion dollars, up46 percent.

Arab countries have become China's eighth largest trade partnerand the seventh largest market for China's exports and imports respectively. The ratio of high-tech products in bilateral trade has been increasing, the ministry said.

China's direct investment in Arab countries totaled 390 millionU.S. dollars, and Arab countries funded 1,067 projects in China, involving total contractual value of 1.52 billion dollars.

China and the Cooperation Council for the Arab States of the Gulf are negotiating matters on building a free trade area. The two sides expect to sign an agreement by the end of 2006, the ministry said.
I am putting in the entire item, this is a message direct from Hu and Wen telling us where they intend to place their latest Go stones. Smack right where we want to put ours.
Unlike us, they are not using military force, they are too smart for that. They are placing them in friendly places, making friends with people we have utterly alienated or pushed around brutally for years and years. Not much good blood there for us, just lots of blood. Speaking of which, the Chinese decided today they should announce yet another important Go move. From Xinhua net:
Chinese top leader Hu Jintao and top leader of the Democratic People's Republic of Korea (DPRK) KimJong Il held talks in Beijing, exchanging views on bilateral relations and international and regional issues of common concern,and reaching important and wide-ranging consensus.

Kim, general secretary of the Workers' Party of Korea (WPK) and chairman of the National Defense Commission of the DPRK, paid an unofficial visit to China from Jan. 10 to 18 as Hu's guest. During his stay in China, Kim visited Central China's Hubei Province, South China's Guangdong Province and China's capital Beijing.
In the American news, it is all about how the Chinese sponsored talks have failed, well, what about them cookies? We deep sixed the talks so China deep sixed us in the Korean sector. They, like me, understand the latest signpost in the plan to dominate America will be passed in the next few weeks: $1 trillion in American debts owned by them!
This is dreadful. And hilarious at the same time. In order to pretend we are prosperous, we were forced to ship out all our jobs to drop prices at home so we could buy more with less money since we are earning less money. This created a dual vicious circle of needing to send more jobs out as energy prices soared so we could pretend we were doing OK but this means more money for the Chinese foreign exchange kitty and imagine China, the hour we drop bombs on Teheran, dropping $1 trillion dollars on the foreign exchanges.
Think the panicky Japanese stock market today was a laugh riot, imagine Europe and America and Japan's shock when our entire currency collapses in one day? Mmmm?
Our attempts to get China to railroad Iran at the UN, to disarm them so we can invade just like we did to Iraq, oh, wouldn't Hitler have loved such a system! Forced international disarmament of any country he wanted to loot? Well, China was cut out of contracts in Iraq but they have much bigger ones in Iran and they won't let us cheat them twice. Already, our saber rattling has caused world oil prices to go up $10+ a barrel and rising and the Chinese have said nothing about that for I think they plan to let it rise until we scream "uncle" since we are the ones who are cleaning out inflation by shipping jobs to China so the Chinese can turn this screw forever.
As the earlier article points out, they are doing a great deal of mutual business with the oil pumping Middle East and intend to do more and intend to control our interference and they will pay whatever price the oil sheiks ask for and they know Russia wants expensive oil so it is OK with them since they have been planning to use alternative fuels since the year of Mao's death which is why my dad was one of the very first people asked to come to China back when Nixon opened China's borders.
Solar energy is one of their goals, nuclear power is another. And defeat of America is the top goal. Trust me on this.
UPDATE: From Reuters:
A disruption in Iran's crude oil exports because of a dispute over that country's nuclear program would further crimp the already tight global oil market and lead to higher petroleum prices, the head of the U.S. Energy Information Administration warned on Tuesday.

"The market is so tightly balanced, clearly, we can't afford to lose a large supply of crude to the market," EIA chief Guy Caruso told Reuters in an interview.
Yup. Trade sanctions. That is what we will impose on Iran...Hahahaha. Gads.
Economic sanctions, which could affect Iran's oil exports, are possible but thought to be unlikely.

Iran, the world's fourth biggest oil exporter, has warned that global crude prices would go higher if the United Nations imposes sanctions.
Hey, when are we going to impose trade sanctions on the country that did attack us on 9/11? Saudi Arabia?