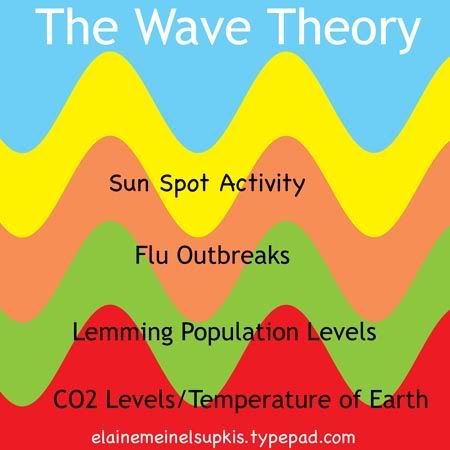 Elaine Meinel Supkis
It is now obvious that the real estate market is now a buyer's market which means the home ATM machine is going to cough up $0 for a long time. This was laughably easy to see coming since this happens with near-clock-like regularity. The fiscal policies of Greenspan will make this cycle particularily punishing. This, too, is laughably easy to see coming.
The number of homes entering some stage of foreclosure -- from notice of default to bank ownership -- increased 45% in January from the same period a year earlier, according to Irvine, Calif.-based RealtyTrac. That was one new foreclosure for every 1,117 U.S. households.

The number of foreclosures is still low on a historical basis, but it has been rising steadily over the past year, RealtyTrac reported. Job losses in some regions were to blame, but so, too, were risky borrowing practices that left homeowners little wiggle room on their mortgage payments. And with the pace of appreciation stalling and interest rates rising, many economists and industry observers expect the pace of foreclosures to accelerate this year.
This is so simple: every time housing values crest, foreclosures on the more tenuous properties begin. These are the speculators who put virtually no money down on properties that aren't even really on the market yet. The properties revert back to the developers who frantically, knowing this is now a bad market, will aggressively sell, undermining the profits of other sellers.
This peak always coincides with good times in the labor markets. Labor has already been bleeding badly for several years with incomes behind the rate of inflation. This market would have peaked in 2002 except Greenspan, to help his Skull and Bones Buddy, Bush, kept interest rates artificially low, below the rate of inflation causing one of the biggest run-ups in housing value in our history.
Through the roof.
This should have never happened. I happen to save money and it was pointless to save during these last three years. I would merely be feeding someone else's Home ATM Machine while doing without, myself.
Now this is ending. As I predicted, the Chinese are very angry with us for various geo-political reasons we decided to kick them in the shins without solving our trade problems with the world. So they are now going to teach us all about relative currency value, we have been screaming at them to take us by the scruff of the neck and bite as hard as possible.
This is why I cartoon China as a dragon. Gads. Talk about suicidal.
The next wave will be the families who have taken economic hits. They can't sell, who is going to buy their homes when factories are closing and there are no jobs to relocate to? Las Vegas is stumbling badly, it is Sin City with No Real Economic Value. Miami is another. We will see how much of the place will be inhabitable in 20 years. Mother Nature wiped out New Orleans and plans to eliminate Miami Beach. MSNBC:
Nearly one in every eight mortgage holders in Louisiana and Mississippi was considered seriously delinquent at the end of last year, but few lenders initiated foreclosure proceedings in the hurricane-ravaged area, a mortgage bankers group reported Tuesday.

Nearly 76,000 out of a total 632,000 mortgages were 90 days overdue or more as of Dec. 31, putting them in the seriously delinquent category, according to the Mortgage Bankers Association study. But almost no new foreclosure proceedings have been started because of government and industry actions giving owners more time to bring their mortgages up to date.
No one wants to foreclose simply because there are no buyers at all. The banks pray the owners will pay their taxes and cling to the dead properties and not hand them back to the banks. The fantasy these poor people will cough up 6 months+ mortgage money plus pay up the remainder of the amount is sheer insanity.
They know this perfectly well but need to keep their books "balanced" so the fiction that these are working properties the bank can call "assets" is a serious donut hole in many, many bank's ledgers as well as a smoldering fire deep inside the derivatives market which is the real timebomb waiting to blow.
We are talking unknown TRILLIONS of dollars that are totally fake, empty cyphers that operate only if someone at the other end of the Home ATM Machine is willing to stuff money. Namely, one's monthly paycheck.
When 250,000 of these suddenly aren't being cashiered, this is a significant problem. The IOU on these houses are for years and years of servitude which are now going to be renounced, a massive amount which, on top of the natural curve of the housing value chart equals disaster.
Why not sit tight and wait ten years? New York Times:
Chrysler, which is trying to persuade union members to accept less-generous health care benefits, said this afternoon that most of its salaried employees would pay more for health care covering beginning next year.

Chrysler, a unit of DaimlerChrysler, also said that it expected to cut 10 percent to 15 percent of its 14,900 salaried jobs in the United States, or up to 2,235 jobs, as part of a plan by its parent company to eliminate 6,000 jobs through 2008.
Chrysler is profitable. They still need to squeeze their workers literally to death. This is must do because the distant owners of the company need to buy massive castles and yachts and fashion models. They have pitiless bottomless pits for souls. They know they are going to hell so they need to make everyone else's lives hell on earth so at least there is that momentary satisfaction.
Why the born again Christians (sic) want to enable this baffles me. Jesus was thoroughly, loudly plainspoken about his feelings about rich people soaking the poor! Abusing their staff! Refusing to share! What devil do these people worship? Ain't him!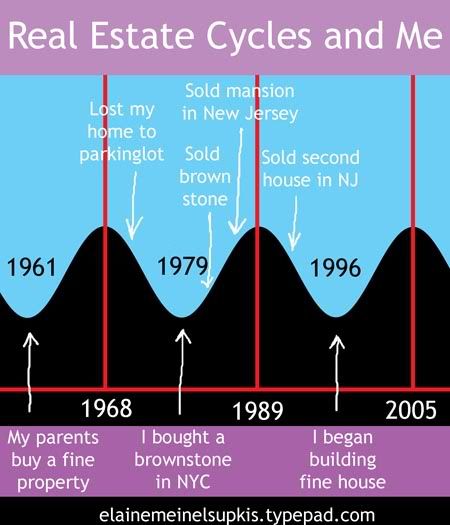 Well, in one housing trough, I lived in "the cave" which was a brownstone with no heat or electricity for a year. Top floor had a fire. Rats in the cellar and anywhere Thomas, the cat, couldn't get them. It was 42 degrees F inside on my birthday and my father-in-law brought a frozen icecream cake which set us all to laughing.
Ten year later, I lived in a fine mansion that was breathtakingly beautiful. Then I lived ten years in a tent on my mountain! Up and down, up and down! The thing is, if you are alive, you are living! And cave or mansion, tent or trailer! Life goes on! And so does love! You can love, anywhere.
Trust me.